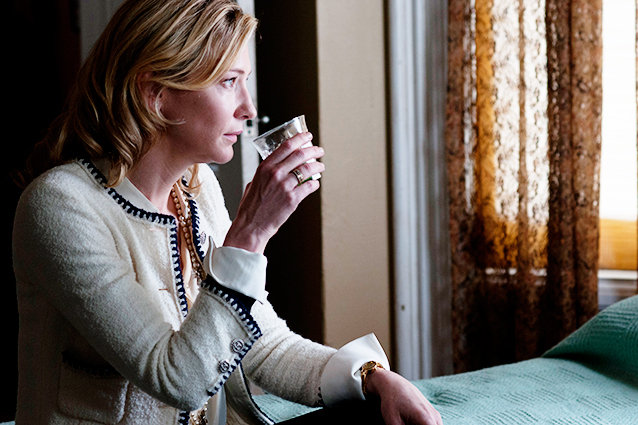 Anyone who saw Cate Blanchett's riveting turn in Woody Allen's Blue Jasmine was sure she'd take the Best Actress Award come Oscar season. Even after the duly talented Amy Adams took the honor at the Golden Globes, we knew that Blanchett would carry through with the Academy. Tonight, she validates our hopes and expectations, winning for her role as the titular socialite enduring a downward spiral, economically and psychologically.
Blanchett, who has been nominated in the category once prior and for Best Supporting Actress thrice (winning in 2005 for The Aviator), paid honor to her competitors in the category... except Julia Roberts, whom she told to "suck it." Surprisingly enough, Blanchett did mention the newly controversial figure Woody Allen, Blue Jasmine's writer and director, for the film in a positive light. But the highlight of her speech was a call to arms for studios to realize that people do want to see movies about strong, interesting women, declaring, "The world is round!" and that people are more evolved than Hollywood gives them credit for.
We wish a heartfelt congratulations to Blanchett, who offered a terrific performance in Blue Jasmine as she has so many times before.