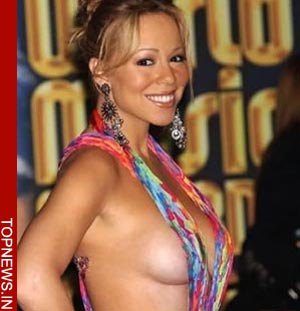 Mariah Carey
and
Nicki Minaj
are feuding on Twitter again because the "American Idol" season finale is in two weeks and they need people to care about the show again.
The "feud" kicked off last night during the show when Nicki cut off Mariah and Mariah blasted her for never having a #1 single on the Billboard Hot 100.
Nicki Minaj had to have the last word (on Twitter, naturally), "She's sad I tied her record for Hot 100 entries in only 3 years of being in the game. Yep, a black female rapper."
She then blasted Mariah for being so insecure, "What u SHOULD be doing (wit your messy a$$) is asking why a woman SO successful at her age, is still so INSECURE, and bitter."
We're assuming the point of the "feud" is so that people are reminded that "American Idol" still exists and that you go and watch it and vote for
Usher
and
Shakira
, err wait, that's the wrong show.
Nicki finally put the feud to bed with this sound off about the rumors that they were replacing Mariah Carey with
Jennifer Lopez
next season.
"All dem #1s but JLo phone ringing? Lol. I guess having a personality, being a secure woman, and giving genuine critique still trumps that," Nicki claimed.
So, believe it or don't believe it. In the meantime, we'll keep watching "The Voice."