How is it possible that someone's daughter can be one of the most famous people in the world, yet the entire family is basically bankrupt?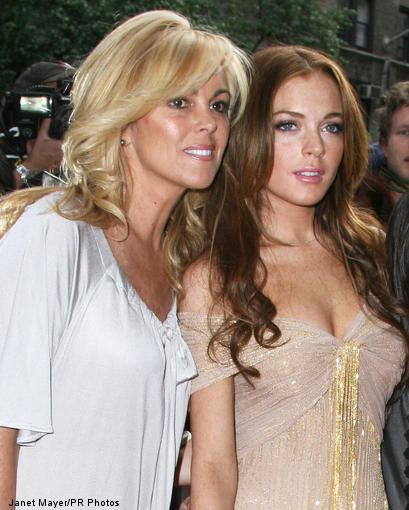 While we assume
Lindsay Lohan
is still sitting pretty atop a pile of
Mean Girls
and
The Parent Trap
money, she probably still owes the IRS lots of money and now her mom
Dina Lohan
is THIS CLOSE to losing her house.
"JP Morgan Chase Bank has filed a lawsuit against Lindsay Lohan's mother because she has not complied with the conditions of the mortgage...by failing to pay portions of principal, interest or taxes, assessments, water rates, insurance premiums, escrow and/or other charges," says a report in the LongIslandPress.com.
The home in question is a $1.3 million Long Island estate that Lindsay might be living at, though Lindsay's mom insists that the starlet lives on her own in NYC.
Lindsay reportedly gave her mom $40,000 last year to keep the house out of foreclosure. Hey, how about NOT living in a $1.3 million home when you don't have a job and your daughter is the main breadwinner? Especially considering that the bread is
The Canyons
. Crunch crunch.