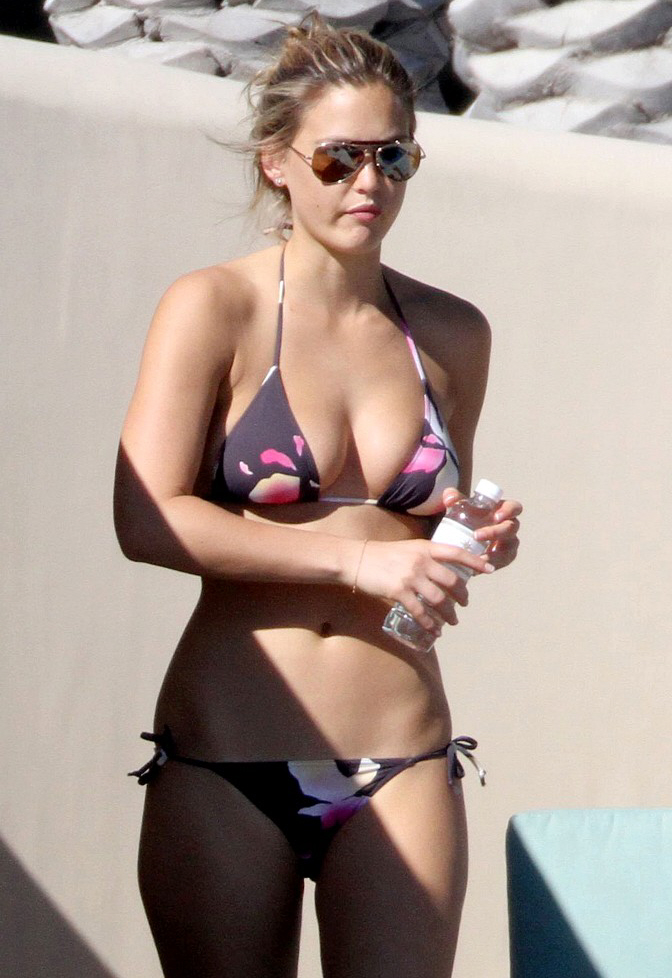 Can't. Stop. Singing!
What do you do when you're the richest twentysomething in the world and you hate leaving your house because paparazzi follow you everywhere and annoying fans always ask to take photos with you?
Buy a freaking karaoke machine and put it in your living room! That's exactly what
Robert Pattinson
and
Kristen Stewart
just did.
A friend of the couple told
The Sun
, "They both absolutely love karaoke. They used to go to bars whenever they could, but more often they'd get harassed by people so Rob surprised Kristen with their own machine. It's top-of-the-range stuff with built in disco lights, a huge screen and even its own mini stage."
Because we are a bunch of sickos who have RPatz knowledge catalogued by year into our brainz, we remember an interview where Rob admitted that two years ago he spent 8 hours doing karaoke at a bar in Lubbock, Texas.
So yeah, the guy likes to sing.
"Now they have karaoke parties at their home with all their friends. They go on until the early hours – even after a night out they head back to Rob and Kristen's for a good late-night sing-along."
Rob's favorite karaoke song is reportedly the Robbie Williams' song "Angels."
That's the same song Rob said he sang during the karaoke marathon in Texas two years ago! If we didn't know any better, this "source" probably watched the same interview and made up a story about how Rob likes to sing "Angels" and is obsessed with karaoke.
But no, it couldn't be.
The Sun
NEVER makes up stories.
See Rob talk about karaoke in this old "Ellen DeGeneres Show" interview.