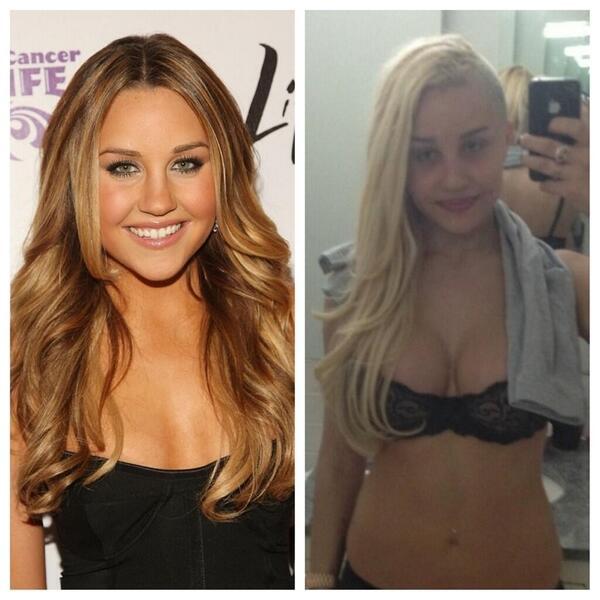 Amanda Bynes
has just been sentenced to three years probation for abusing Twitter's privacy policy by posting nude photos and going over the crazy word limit.
Just kidding, Amanda's attorney Richard Hutton pleaded no contest to her charge of driving with a suspended license.
Amanda wasn't in court for the hearing and she's been silent on Twitter since Sunday.
Amanda was also ordered to pay a fine of $1,400, which shouldn't be a problem, that's how much she paid for that fake hair.
But Amanda's legal woes aren't done yet. She still has a DUI case pending in Beverly Hills.
Amanda's life and Britney Spears' life circa her 2009 meltdown are starting to resemble each other more and more every day. If anyone see's Amanda with an umbrella, call the cops.