When it involves anything
Amanda Bynes
does these days, there are those of us who do a "dang gurl what you on?" double take and those of us who be all "dannnng babe gimme some of that."
The latter is very much in the minority.
They're officially known as Amanda Bynes Supporters, a population smaller than the group of people who are still actually watching this season of "American Idol." (Side note: You know it's time to ax a show when its fanbase is less than Amanda Bynes'.)
Amanda's supporters, referred to in some circles as Individuals Who May Want To Get Their Eyes Checked, are few and far between, but they're there.
Here are some of their encouraging words…
Nikki Blonsky
, her co-star from movie musical
Hairspray
: "She's the same Amanda I met working on
Hairspray
. She's happy. I don't think that's a breakdown, but a breakthrough. I back Amanda 100 percent."
Experts of manic behavior
The Kardashians
: "Am I the only one that is obsessed with her new makeover? I think she looks amazing. With the blonde hair and those nails?" asks Kim.
"With all those extensions and makeup, you would think she looks hot. She does wear fishnets to the gym. I don't think that's abnormal. I love it," praises
Khloe Kardashian
.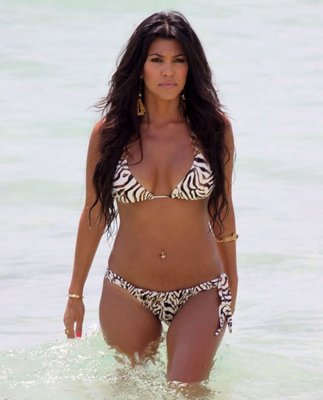 Jennie Garth
also put some positivity out there for Amanda. "I tried reaching out to her and I haven't been able to reach her," she told
Us Weekly
. "My heart feels for whatever she is going through and I love her dearly."
If you need more supportive words, there's probably a greeting card section slowly growing at Hallmark to help you or anyone else you might know going through an Amanda Bynes "breakthrough."
222222