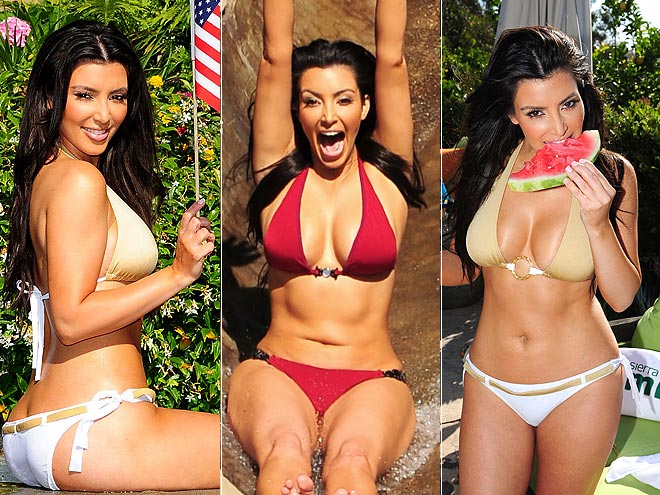 Nick Lachey
is about to tickle the minds of anyone who doesn't know the slightest thing about Hollyweird and the media.
Someone who won't be as tickled by this story, though?
Kim Kardashian
.
Sorry if you had breakfast this morning, but back in 2006, Nick and Kim dated (take a minute to digest that). Nick had just divorced his first wife and
Newlyweds'
newlywed
Jessica Simpson
so he was on the rebound; Kim was still prowling Calabasas for fame (her first summer blockbuster, "My First Sex Tape," had been shot, but not released yet).
Which makes what Nick claims she did on their first date not so surprising: she called the paparazzi on them.
"Let's just say this: We went to a movie. No one followed us there. Somehow, mysteriously, when we left, there were 30 photographers waiting outside," Nick tells
Details
magazine in its newest issue. "There are certain ways to play this game, and some people play it well."
Kim, the nuanced Pulitzer Prize winning author that she is, didn't outright konfess to the krime in her 2010 autobiography "Kardashian Konfidential," but she does reference her starry-eyed date with Nick as the first time she knew she was becoming famous.
While everyone knows calling the paparazzi on a first/second/fourteenth date is a deal breaker, Nick should've been well aware of the most obvious deal breaker, which is going on any kind of date with Kim Kardashian in the first place.