Reviewers are sounding off about the new Cameron Diaz comedy 'The Other Woman' and what they have to say about the film is not very encouraging. A few critics even said that the film is 'humorless' and 'Lazy.'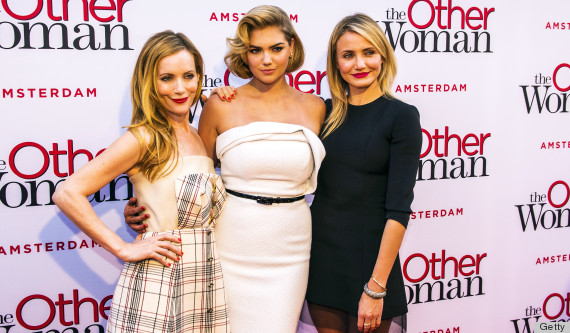 The Other Woman opened nationwide on April 24 and critics quickly wanted the film shut down. Several reviewers called the film "undeveloped" while others critiqued it for its lack of originality.
'The Other Woman': Reviewers React To Cameron Diaz Comedy
The reviewers continued to diss the film and making it out to be something no one else should see.
Stephan Holden
of the
New York Times
wrote that, "This female revenge comedy is so dumb, lazy, clumsily assembled and unoriginal, it could crush any actor forced to execute its leaden slapstick gags and mouth its crude, humorless dialogue."
Stephan was not the only one breaking down the film.
Film review website
Rotten Tomatoes
gave the movie only a twenty-five percent rating out of one-hundred! Additionally, the movie didn't receive one "star" of approval.
'The Other Woman': Critics Sound Off About Cameron's Comedy
The film certainly opened with huge attention from the media. On it's opening night all the cast came out to promote the film. Unfortunately, it seems like the fans and the critics weren't trying to add any support of their own.
What do you think
HollywoodLifers
, did you see the movie, and do you think the critics are correct? Tell us what you think