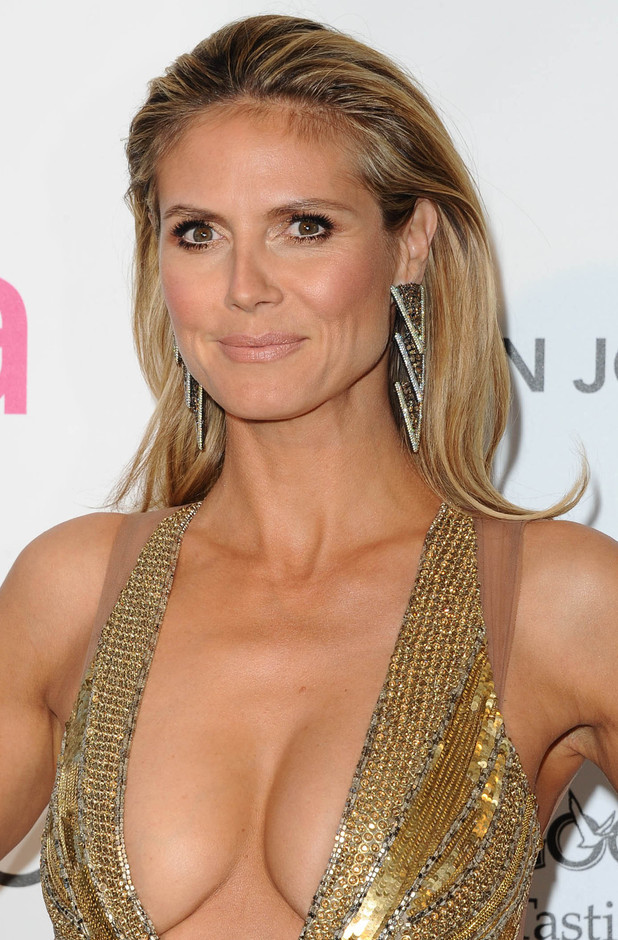 Someone who is very rich and very obsessed with Leonardo DiCaprio just shelled out $1.5 million for a seat on the inaugural Virgin Galactic voyage sitting right next to The Great Gatsby himself.
The outer space flight was auctioned off at the amFAR Cinema Against AIDS Charity event and the same anonymous individual who shelled $1.5 million clams also put down another $1.5 million to attend the premiere of DiCaprio's upcoming film
The Wolf of Wall Street
and the guy (or girl, we don't know) also gets to go on a date with Heidi Klum.
Ok, first of all. Do you know how many seat-fillers get to go to movie premieres for free, like all the time?! And why is this unnamed bidder so obsessed with Leo? Did they do a background check on this guy? And is a date with Heidi Klum even a good investment? It wouldn't go past a first date because we think she's pretty serious with her BOYFRIEND Martin Kirsten!
Anyways, back to the space thing. Another couple paid $2.3 million for two seats on that same Virgin Galactic voyage.
All three individuals will train for three days with Leo before boarding the flight. So really, they all get to hang out with Leo for almost a week. A date for the space flight has not been set.