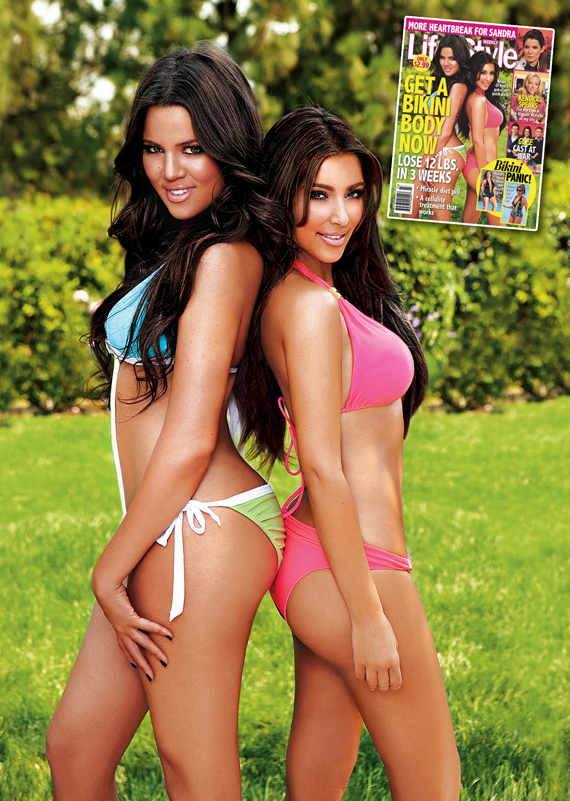 Yesterday
Kim Kardashian
posted a letter from
Khloe Kardashian
on her blog. The letter was oozing with sisterly love.
Khloe praised her sister for staying strong despite all the negative press about her pregnancy weight gains and wrote, "Kim, you may be one of the strongest people I know. I have no idea how you endure such abuse but still smile and shine everyday! I commend you for not putting your head down and going into hiding like so many would. You live your life and you try to make the best out of a tough situation."
Too bad Khloe never thought Kim would post this private letter on the Internet!
"I sent it to Kim in an email, just to her," Khloe tells
Hollyscoop
at the Hpnotiq Glam Louder Contest launch, "I didn't know she posted it on her website until I was on Twitter and people were saying, 'You are such a nice sister, that letter.' I was like, 'What letter?' There was no link, people were just Instagramming or screen-grabbing the letter."
"I called Kim and said, "Omg, I think your email was hacked," She said 'Oh no, I put that on my website it was just so sweet.'"
What would Khloe have done differently had she known her private letter would go public?
"I don't care, I wasn't embarrassed, I was so mushy or whatever, but that's really who I am, but I don't know if I knew it was going to be public if I would have been that deep and open. I just wanted Kim to know how gorgeous she is."
Awwwwww.