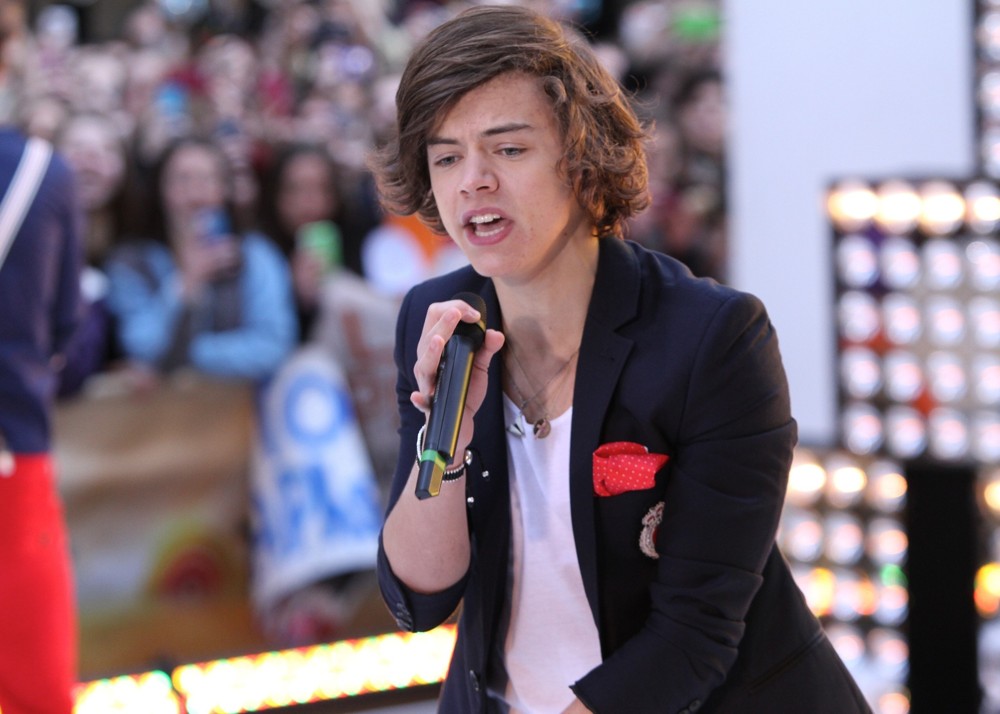 Once again,
One Direction
fans restoring our faith in humanity. The decline of it, anyway...
Harry Styles
barely made it out in one Harry Styles piece while trying to make an exit on the streets of Paris yesterday.
Surrounded by his team, the designated heartthrob of the group (every boy band needs its
Justin Timberlake
) was nearly crushed by adoring fans, cellphones raised in the air, foaming at the mouth in the broad French daylight.
For a riveting 1 minute and 54 seconds, Harry squeezed his way through the swarm of teenage girls, ready to offer Harry up as a human sacrifice at a moment's notice.
Spoiler alert: Harry survived the mob, with not even the slightest bruise on him. The most damage caused was a stray hair falling out of place, maybe.
Harry Styles being trampled is one cause for national concern, but there's a bigger issue France has on its hands, which is their school system. We could've sworn yesterday was a school day.