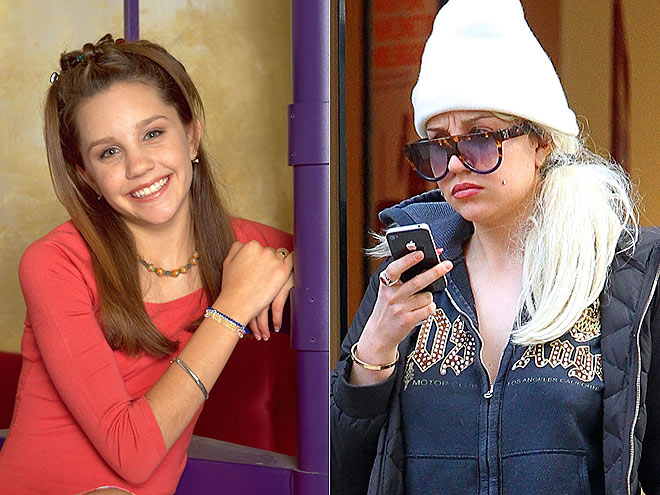 No one's face is safe from
Amanda Bynes
, a one-person hurricane in a wig and the meanest "America's Next Top Model" judge this planet has ever seen.
Not even former- 'N Sync boy band member,
Lance Bass
, whose fresh face used to grace the innocent Trapper Keepers of teenage girls and the covers of
Tiger Beat
.
Amanda and Lance, who both grew up in the public eye at relatively the same time, were friends up until, well, up until yesterday.
On a Las Vegas radio show, Lance answered a question about Amanda's erratic behavior saying, "there's some mental problems there" and "I'm actually really scared for her."
Sounds like genuinely concerned words from a friend, right? Not if you're Amanda. Per usual, the actress attacked his remarks with a tweet using her new favorite insult: "ugly."
"I ignored Lance Bass on twitter and now he is saying I have a mental illness. Sorry you're an ugly ex boy band member w/ no talent or career," she tweeted, adding, "I haven't spoken to Lance Bass in 11 years. To say I have a mental illness out of nowhere makes me lash out! You're making me crazy!"
Right after she gets her legal issues and mental state in order, she might want to get her timeline organized. Her and Lance met on the set of
Love Wrecked
in 2005 and according to Lance, she was just at his birthday party three years ago.
His response? "Ouch," he tweeted. "The Amanda I know would never had said something like this to me—either this is a fake person or she really does have a mental illness. Way too sad. I reached out—all i can do."