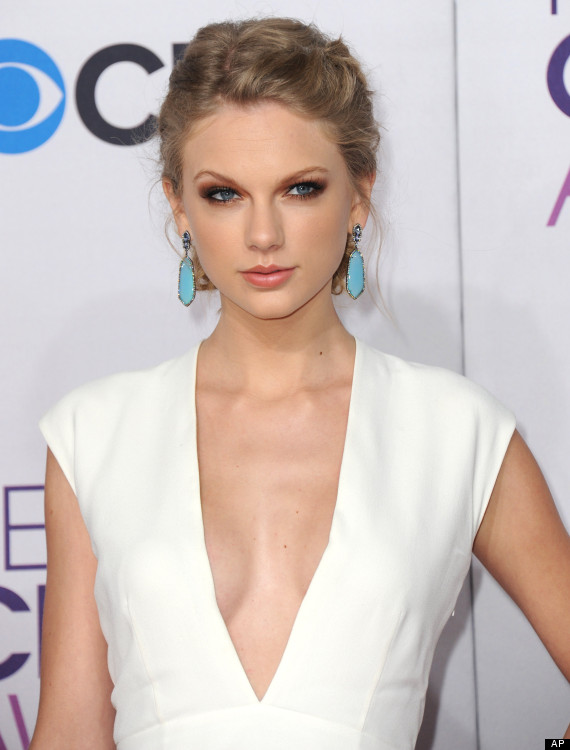 Someone get
Taylor Swift
a mystic life coach or an antique compass (one with a Civil War love story behind it that'll inspire a Nicholas Sparks novel, preferably) because this wayward soul just doesn't know what's up from what's down anymore; what's left from what's right. Maybe just update the Google Maps app on her iPhone because Taylor needs some directions to help her navigate the thick fog of her emotional state.
In a new issue of
Wonderland
magazine Taylor goes literal and wonders aloud, "‪I've kind of realized that I have no idea where I'm going to be next year, or in six months, or in two months."‬
"I mean, I know where I'll be on tour in two months, but no idea where I'm going to be mentally, emotionally, dreams, goals, wishes, hopes," she explains. "I have no idea if I'm going to get married or be single forever or have a family or just be on my own. You know, paint in a cottage by the ocean by myself. I just have no idea and I'm kind of into that."
Life is just a whimsical guessing game when you're Taylor Swift, a regular old girl with ribbons in her hair and millions of dollars in her bank account. The world is her oyster and gosh darn golly, maybe she'll just spend it shucking a bucket of them forever at her own B&B in Maine or something.
Like most single women who can say their longest romantic relationship has been with a cat, Taylor's future is laid out on her moodboard, because of course there's a moodboard. Where there's smoke, there's fire. Where there's Taylor Swift, there's a never-ending Pinterest page of dandelion meadows and fireflies in mason jars.
"You can make a board for all the goals you want in your life with the pictures on it, and that's great, daydreaming is wonderful, but you can never plan your future," Taylor said.
As for her highly publicized breakups, Taylor defends why she writes so many songs centered on them: a rollercoaster of feelings.
‪"It's very complex," she said, explaining the recipe to baking a T-Swift album. "You're never feeling just sad. Maybe you wake up and you feel sad, and then you get angry, and then you feel like, 'I'm fine', and then you feel confident, and then you feel a sense of doubt, and then you're insecure, and then there's jealousy, and then you're back to sad - and then you feel fine again."‬