So we've got "it" girls like Emily on
Revenge
and Serena van der Woodsen on
Gossip Girl
, but who are the unsung and out-of-the-box style stars of TV?
Jess Day:
Quirky Retro Sweet
Jess Day (AKA Zooey Deschanel) is the product of a marriage between J. Crew, Kate Spade and Modcloth (that's a ménage a trois that I might be interested in). Though she gets some shade for her Manic Pixie Dream Girl stylings, she still has some pretty awesome taste. Her love for quirky prints and jewel tones goes almost unparalleled. She's worn some particularly awesome clothes over the years; out of all her outfits, I'm partial to a matryoshka doll print dress (from Modcloth) she wore back during season 2.
How to get the look
: bright colors, a defined waist, and a touch of buttoned-up librarian and you're well on your way.
Aria Montgomery:
Rocker/Boho/Punk/Vintage/Everything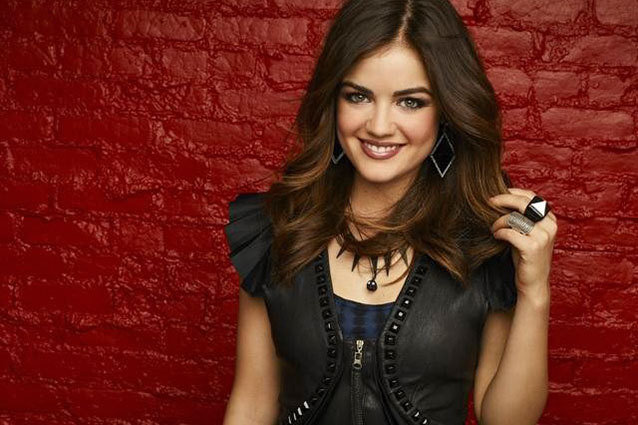 Aria Montgomery (played by Lucy Hale on teen soap drama
Pretty Little Liars
) is style queen for tweens (plus twenty-somethings who secretly watch the show...
shh
) – just ask the thousands of blogs all over the Internet. Aria's not afraid to take risks, and she's quite mercurial: one day she's all about punk, the next she's all buttoned up in a sweet vintage dress. Which is fun and
real
for a character. Some of us prefer to change our clothes depending on our mood.
How to get the look
: have fun: mix wildly mismatched prints like nobody's business, wear crazy statement shoes – take risks!
Clara Oswald:
Girly with a twist
Clara Oswald (Jenna Coleman) is the new companion on hit British show
Doctor Who
. Now,
Doctor Who
is not usually known for its style, except to cosplayers. But Clara has quite a cute signature style: she takes feminine dresses, and pairs them with more structured and masculine jackets – oh, and motorcycle boots. It's a great look – the boots and jackets tend to cut the twee a little (are you taking notes, Ms. Day?). My favorite outfit? A sequin-printed skater silhouette dress with a black Peter Pan collar.
How to get the look:
Go for a retro-inspired dress, then pair it with your favorite leather jacket.