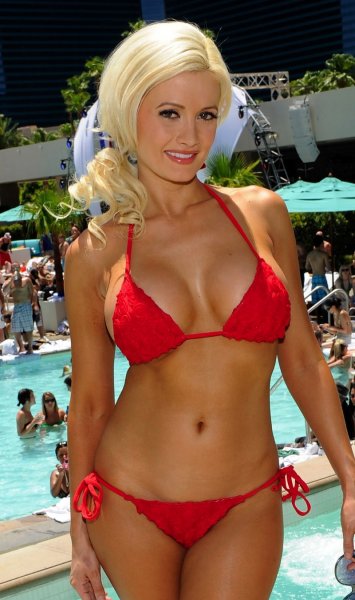 Holly Madison got married last night.
Yes, Hugh Hefner's ex is no longer just a geriatric booty call…longtime beau and baby daddy Pasquale Rotella has made an honest woman out of her.
The
couple got married at Disneyland on Tuesday night.
Holly traveled down Disneyland's Main Street in Cinderella's glass carriage and the entire theme park was shut down early so Holly could have the ceremony at the Blue Bayou restaurant around 9pm.
Apparently Holly is OBSESSED with Disney, like a grown woman aught to be (?), her daughter's name is Rainbow Sleeping Beauty Aurora. No seriously, that's her full name.
They didn't cut the cake until 1:15 a.m. and Minnie Mouse, Donald and Daisy Duck were basically wedding crashers.
After they said, "I Do," the entire wedding party rode the Pirates of the Caribbean, because nothing says marital bliss like animatronic pirates.
Well, that is officially the weirdest story we've ever written. Congrats!