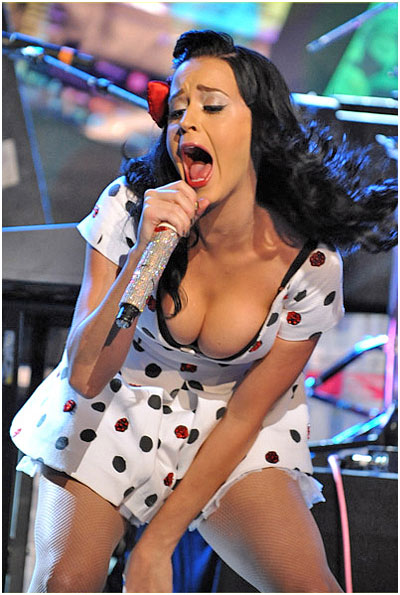 The on-again, off-again union that is Katy Perry and John Mayer is one of the most
complicated relationships in Hollywood. Katy and John make Miley Cyrus and Liam Hemsworth look like Adam and Eve.
Last we checked, Katy and John are broken up but still casually seeing each other. We mostly assumed they weren't serious to begin with and are now just carrying on with their not-so-serious fragments of whatever relationship they had.
Well, it turns out Katy was and is "madly in love" with John Mayer. Well, there go those rumors that she was trying to steal Robert Pattinson out of his KStew rebound.
First, Katy insists that the relationship with John Mayer is "over" and when the
Vogue
interviewer asks if John was just a rebound from Russell Brand, Katy responds, "No, not at all. No, I was madly in love with [John]. I still am madly in love with him."
Woah. Earth. Effing. Shattering.
She then explains what went wrong between the two music icons, "All I can say about John is that he's got a beautiful mind. Beautiful mind, tortured soul. I have to figure out why I am attracted to these broken birds."
OMG Katy Perry is SOOO Rihanna right now. She's Rihanna and John is Chris Brown. This is crazy.
Maybe Katy DOES need a good old-fashioned rebound with RPatz? Just saying.