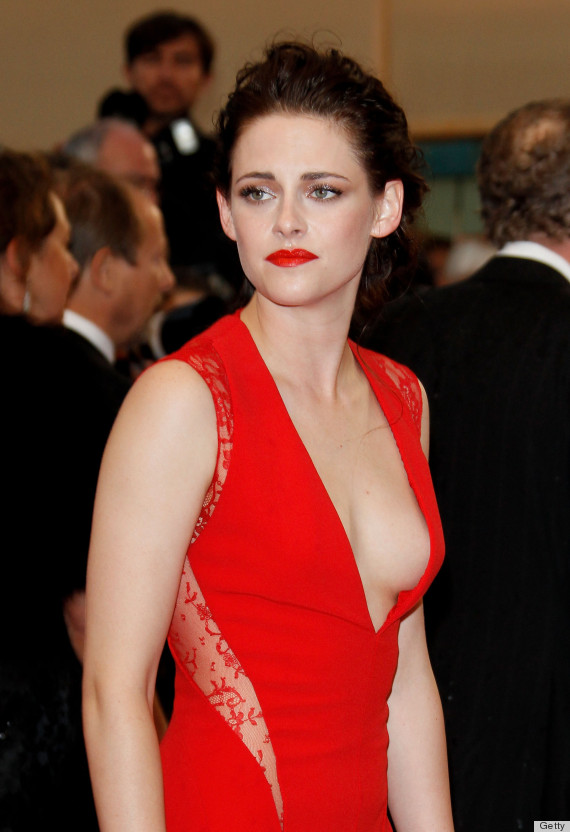 Robert Pattinson
and
Kristen Stewart
have been torn apart for nearly two weeks by geography, but apparently Kristen couldn't stand wallowing around LA with her gang of backwards hatted gals and jetted off to NY to attend the Met Ball and meet up with Rob.
Unfortunately Kristen attended the Ball solo, then went to see a show by herself, but finally she and Rob were
photographed together
like a real-life couple!
Because that's what they are. A real-life couple that most definitely are not staying together because they signed a
Twilight
contract that stipulated they have to stay together until August SO WHAT COME AT ME TWIHARDS!
Anyways, Rob and Kris were spotted hopping over fences to sneak out the back entrance of their NYC hotel and into an unmarked vehicle.
On the way to the airport they had their driver stop to pick up a few slices of pizza. They are so cool and casual, we love it.
As they waltzed into JFK airport, they didn't seem to show much PDA (when do they ever) but it was nice to see Rob and Kristen together, solo, and not surrounded by their pack of LA girlfriends.
When Kristen got back to LA, sometime around midnight she hit up LA diner, Fred 62 where a fan saw her and took this photo. The fan apparently didn't notice Rob or he didn't go to dinner with Kristen at all.
Well, that Rob/KStew reunion was short-lived.