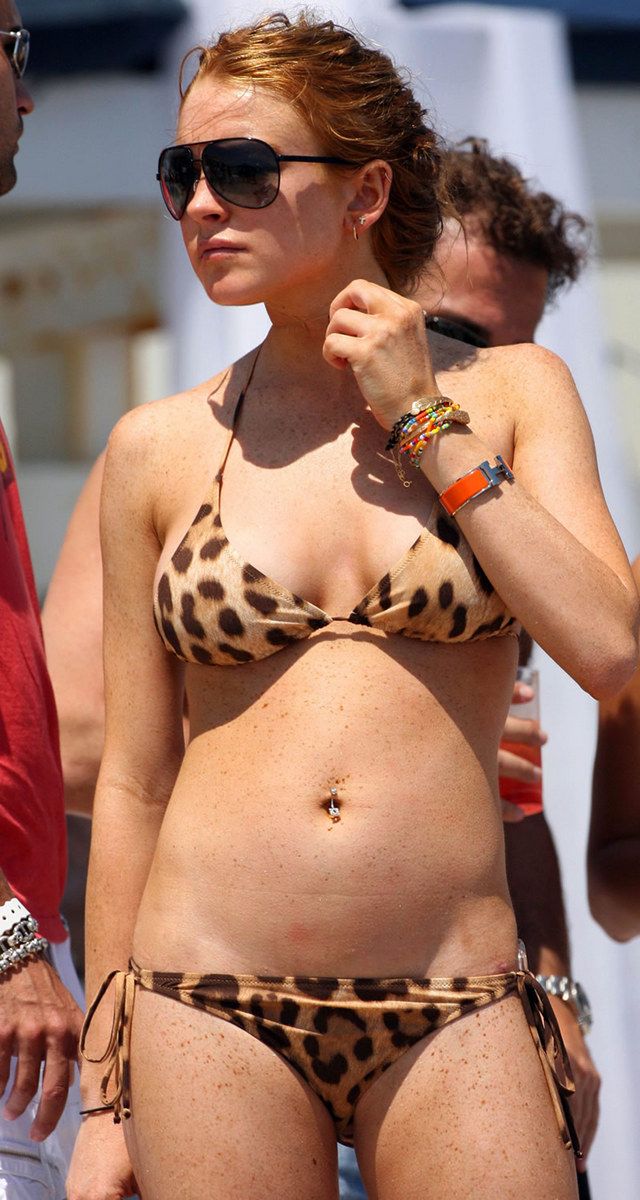 It's pretty much common knowledge that
Lindsay Lohan
is most likely lying about her love affair with drugs.
Lindsay candidly sat opposite Piers Morgan to openly discuss her trials and tribulations with drugs, alcohol and rehab where she made a confession that she only did coke a handful of times, no big deal, guys.
"Everyone thinks I've done it so many times. But I've done it maybe four or five times in my life," she said. "Yes, I don't like it. It reminds me of my dad. I took it four times in a period from the age of 20 to 23 and I got caught twice… I felt a little too buzzed, it made me feel uncomfortable…It's the truth."
That Lindsay can breach a statement with any degree of honesty is actually kind of refreshing. Being able to confront the topic and speak about it seems like progress. But let's backtrack just a little and not treat this like it was a full-blown awakening for the troubled actress.
She still lied.
Had she not bookended this statement with "It's the truth," this blog post would've never presented itself, but let's look at previous reports here.
First time: May 5, 2007 – Lindsay is videotaped doing coke in a bathroom.
Second time: May 26, 2007 – Lindsay is arrested for cocaine possession.
Third time: July 25, 2007 – Lindsay is arrested for cocaine possession again.
Fourth time: December 31, 2009 –
The Dirty
blogger,
Nik Richie
recounts the time he caught Lindsay sniffing coke off her wrist in a Miami club on New Year's Eve.
Fifth time: May 22, 2010 – Another photo surfaces of Lindsay with a line on a nearby table.
Sixth time: September 17, 2010 – Lindsay fails a drug test for cocaine.
Seventh time: September 22, 2010 – Lindsay fails a drug test again.
Eighth time: October 10, 2010 – Lindsay and her mom
Dina Lohan
get into a cocaine-fueled fight.
Ninth time: January 30, 2013 – Lindsay and
Lady Gaga
looking completely strung out at the Chateau Marmont.
So, that ninth incident has no way of proving itself, but the photos are worth your attention here.
Now we'll admit our math scores on the SATs weren't exactly stellar—nothing to have Silicon Valley knocking on our doors over—but we're confident we can at the very least count to ten, which makes us more than qualified here.
The only explanation is cocaine really did do a number on Lindsay and has erased all other incidents from her memory.