Were you part of the 97% of the human population surprised by the TomKat divorce? Well, move over and make some room in the club because
Tom Cruise
wants to join.
He's been quiet on the 2012 split from ex-wife
Katie Holmes
all this time, but now he's finally speaking out about it.
It's the first time Tom's directly addressed the issue since everything went south.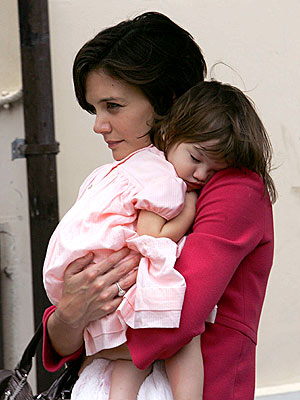 "I didn't expect it," he said in a interview with a German TV network while promoting his latest film Oblivion. Like the rest of us, the out-of-nowhere news hit him harder than a Scientology spacecraft, apparently.
Katie filed just five days before his 50th birthday, so it's safe to say he was pretty shocked.
However with age comes wisdom and Tom has tried his best since to keep it all in perspective.
"To be 50 and to have experiences and to think you have a grip on everything, and then it hits you—this is it, what life can do to you," he added. "Life is a tragicomedy. You need to have a sense of humor."