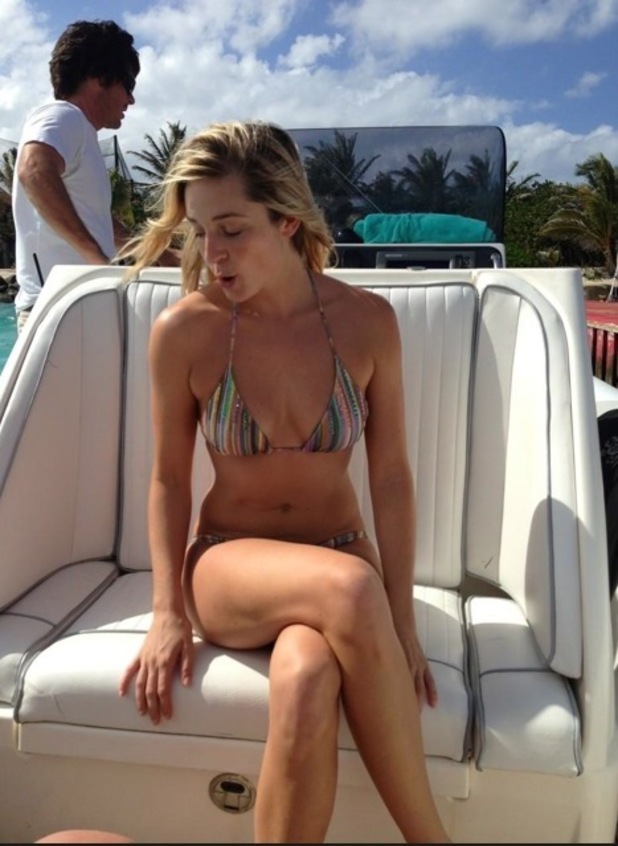 Taylor Swift
isn't one to kiss and tell.
She will kiss and
sing
, however, and like the pop star witch she is, she not-so-sneakily crafts her spell in the style of catchy melodies the whole country sings along to for a good five to seven months. Not only do you know every word to her songs, but all the sordid details of how [insert ex-BF here] broke up with her in a one-word text message. Damn you, Tay Tay!
Regarding her current single "I Knew You Were Trouble," Taylor confirmed what we had already assumed: that the track in question was about her ex-boyfriend
Harry Styles
, a relationship that lasted about three minutes and seventeen seconds, roughly the length of a Taylor Swift song.
In a
Time
magazine interview, Taylor confirms that the subject matter of the song is an anecdote about how she once had to sing a song while the ex it was about stood by the stage watching (translation: Taylor once sang "Trouble" at the BRITS, which Harry attended).
Not that we didn't already put this together months ago, but because Taylor didn't title the single "I Knew You Were About Harry Styles" everyone was needlessly put through this familiar never-ending guessing game. We're just playing by Taylor Swift's rules at this point.
Or she could've just NOT dated him in the first place and spared us this whole saga to begin with. Unlike Taylor, here are all the reasons we already knew One Direction member/angry pop song inspiration Harry Styles was trouble when he walked in…
12 Girls, 1 Hotel Room –
According to a recent report from
The Daily Star
, Harry invites up to 12 girls a night to his hotel room throughout the 1D tour. He even shocked fans last week when he cavalierly invited a random girl to his hotel and then cavalierly handed her his phone number. We weren't that girl, but we're guessing it was something like 1-800-TROUBLE.
Explicit Text Messaging With Your Mom –
Harry is one cheeky mother-F'er. Literally. According to one English TV host Yvette Fielding, Harry, who was friends with her son, used to send her "disgusting text messages when he was 16," and from right across the dinner table.
Chasing After Jennifer Lawrence –
He's also pretty cocky too. The British singer tweeted about his crush on the unattainable Jennifer Lawrence, which okay, whatever, everyone has a crush on Jennifer Lawrence, join the club, Harry. But unlike the rest of the world, his doesn't feel like an innocent one. You know Harry is brushing up on his highlighted copy of Neil Strauss'
The Game
right now for the next time he's in the same two-mile radius as JLaw. And anyone who thinks some lame book that teaches you how to pick up chicks at bars is going to work on a hyper-aware Jennifer Lawrence is living in a troubled bubble of delusion.
His New Tattoo Is a Butterfly and It's SCARY –
It's supposed to look like a harmless butterfly but evokes the eeriness of
The Silence of the Lambs
. It's basically a mothman prophecy permanently inked on his chest, so yeah, should've known he was trouble (trouble, trouble, trouble) when he walked in, especially when he's walking in shirtless. Instead of dating and inspiring a pop song, the more natural reaction would've been to swat him away or douse him with some bug spray.